This market profile offers a look at visitation and spending forecasts as well as current airlift conditions compared to pre-pandemic benchmarks. Consumer behavior data paints a current picture of trip consideration to the U.S., barriers to travel, preferred planning methods and traveler behavior. For additional research download the full market report.
Relative to 2019, the Brazil visitation forecast is expected to reach 63% in 2023, 80% in 2024 and 91% in 2025.
Brazil travel spending is forecast to recover to 68% in 2023, 85% in 2024 and 95% in 2025.
Among all Brazilians, 29% plan to visit the U.S. in the future.
---
VISITATION & SPENDING IN CALIFORNIA
Source: Tourism Economics (January 2023)
PRE-PANDEMIC (2019)
181,000 Visitor Trips
$445 Million Visitor Spending
VISITATION AND SPENDING FORECAST
(Indexed to 2019 Levels)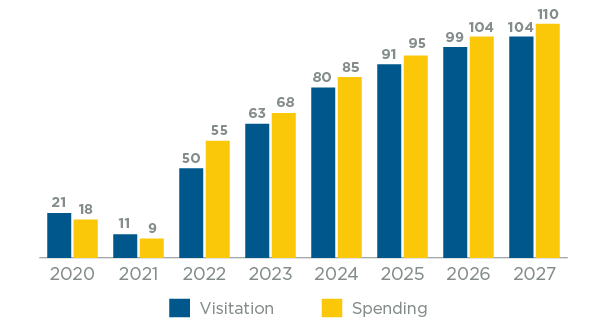 ---
---
AUDIENCE INSIGHTS
Source: YouGov (July 2022-June 2023)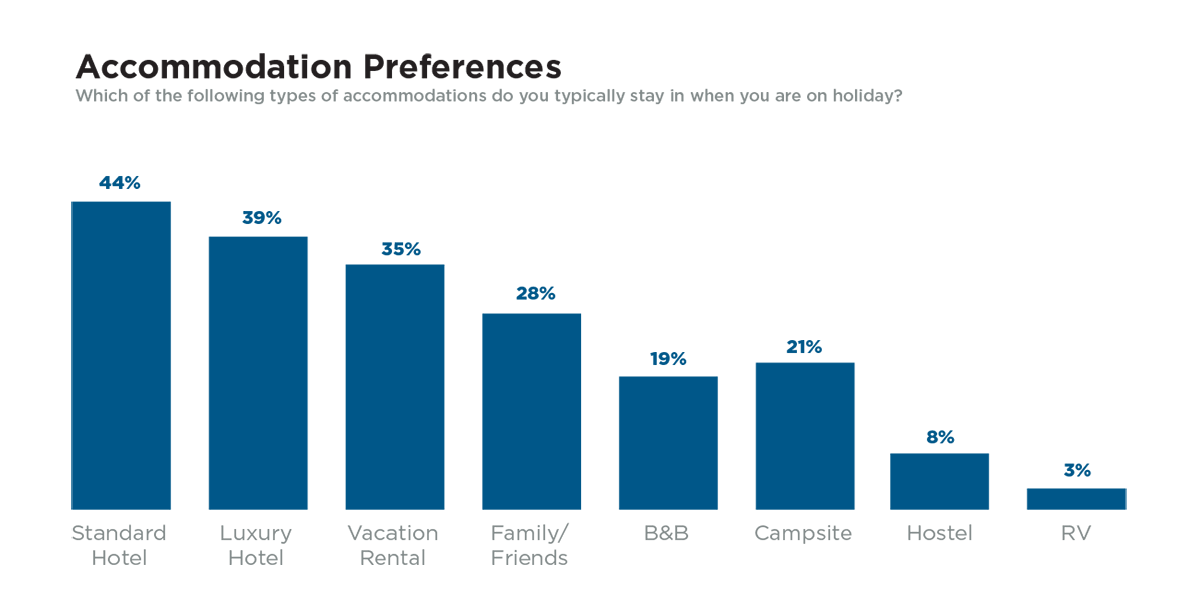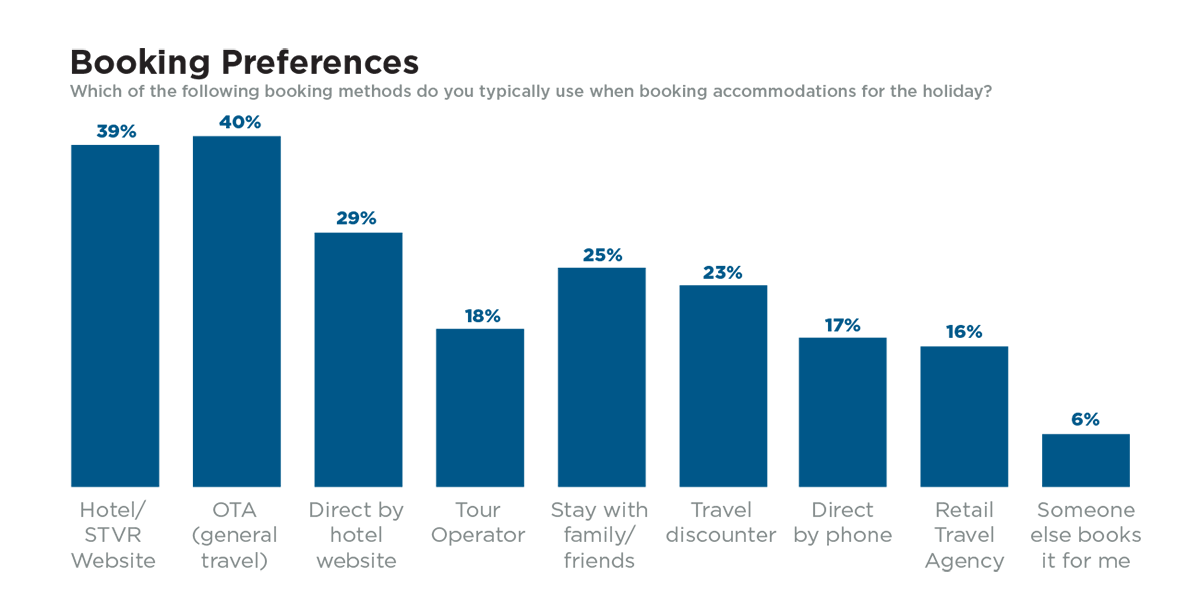 PRE-PANDEMIC (2019)
17 Monthly Non-Stop Flights
4,900 Monthly Non-Stop Seats
NON-STOP SEATS TO CALIFORNIA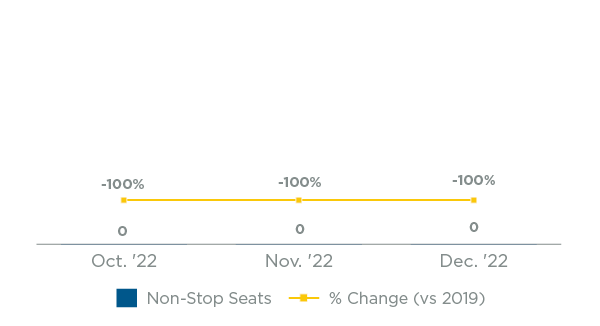 ---
---
CALIFORNIA TRAVELER & TRIP DETAILS
Source: SIAT (Leisure Travelers), 2022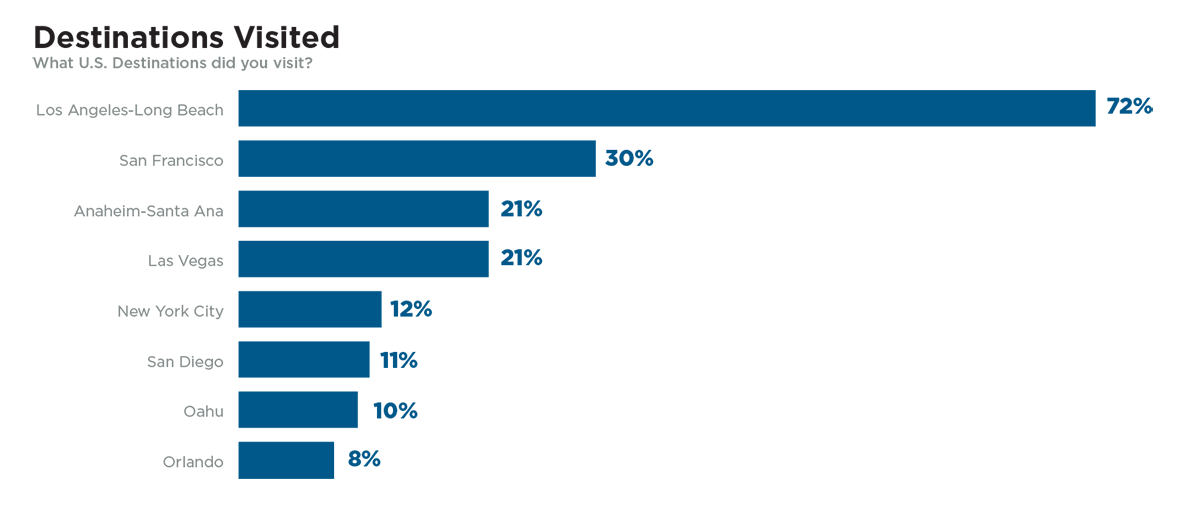 Considering Travel to U.S. (Anytime, % of Pop 16+)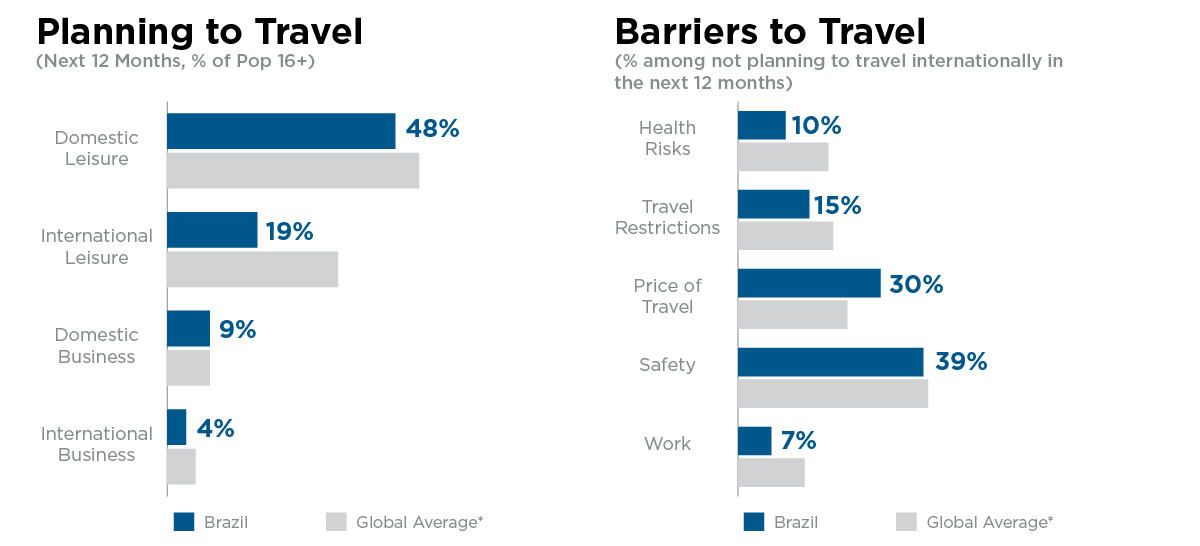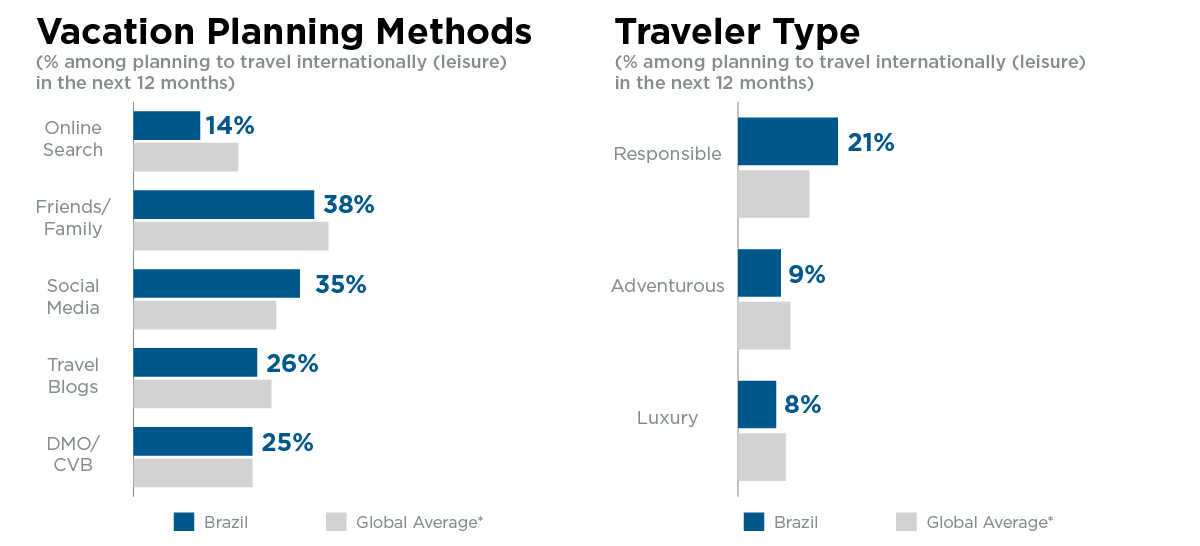 *Average of Visit California's international markets
---
Related Research